The next day started with a surprising view of the Rockies from our room.  Since we had arrived at night, we had no idea what the surroundings may be.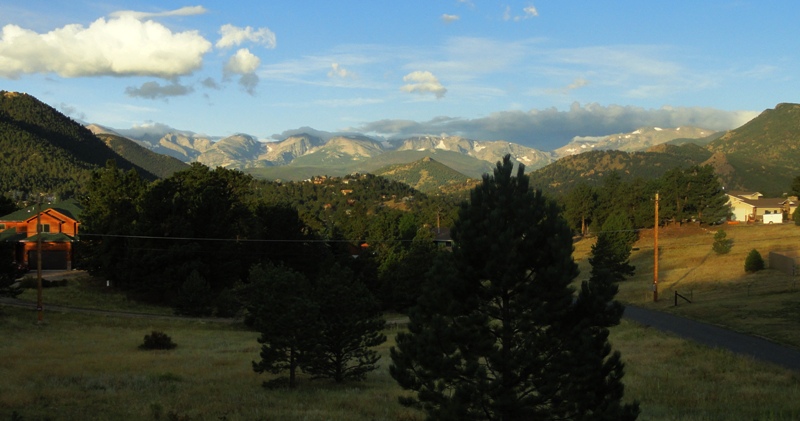 Driving out through Estes Park gave us a nice view towards the Rocky Mountain National Park, which we would be traversing today.  This photo makes me want to own one of those homes on the hill in the foreground.  Looks like a nice place.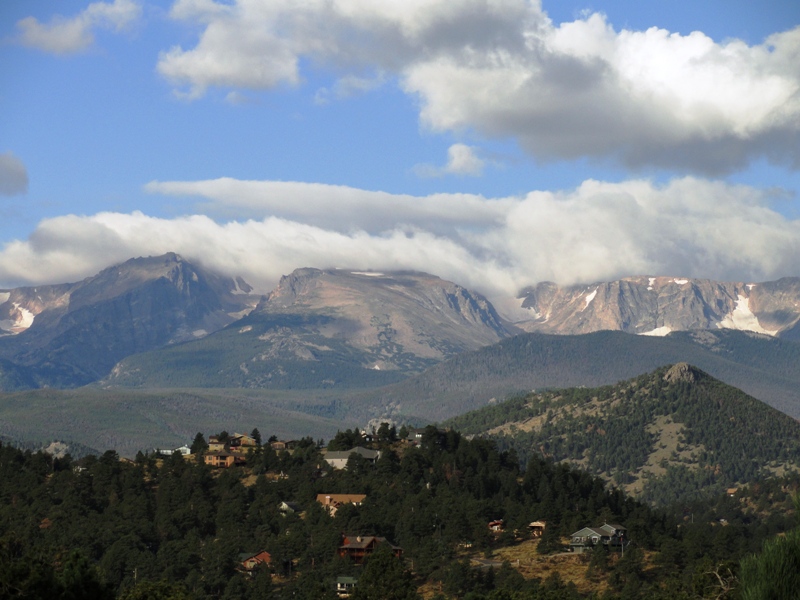 My wife started getting worried about the possibility of high altitude sickness.  So she was sure to read up on it.  However, since we were going up a one way road, the only possible direction would be up.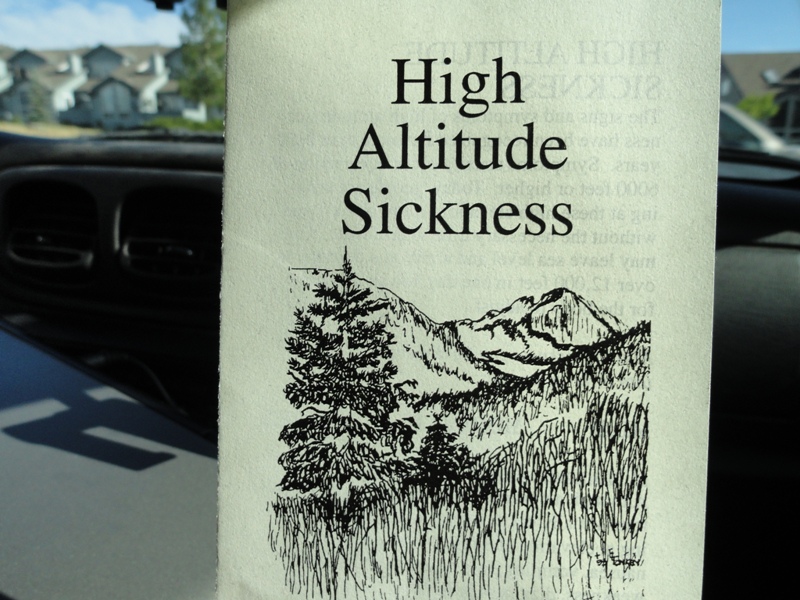 At the entrance to the park, we actually opted for one of the annual national park passes, since we would be heading into a few during our trip.  It may have saved us $5 during the trip, but it is good for a whole year too.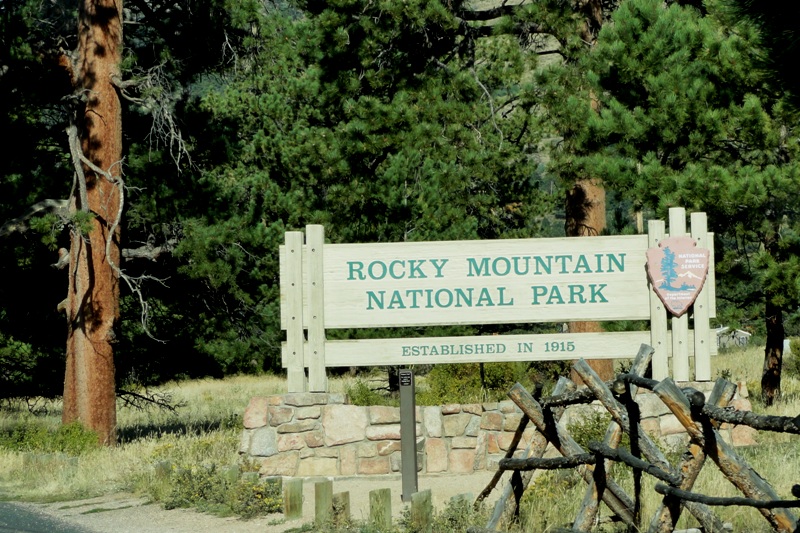 Every view in the park was extraordinary.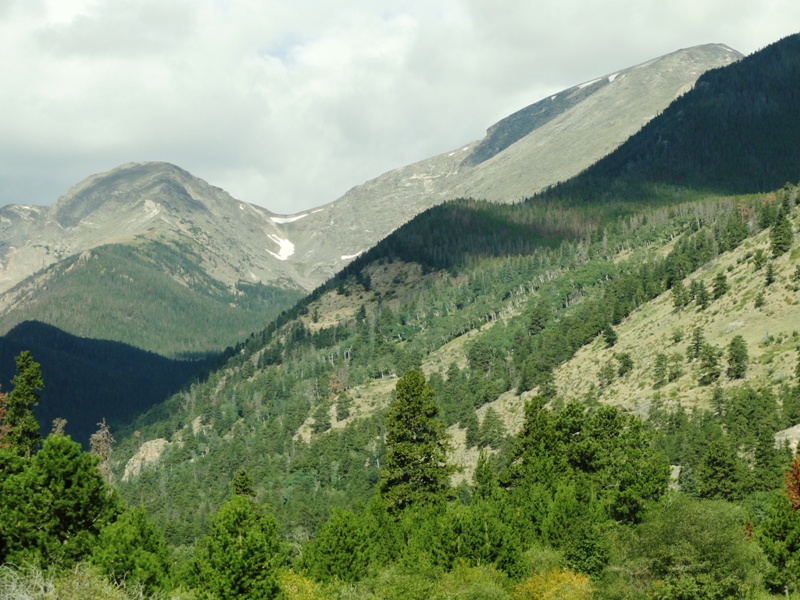 A nice side attraction was the "alluvial fan" that was caused by a dam breach some time ago.  Makes for some nice pictures at least!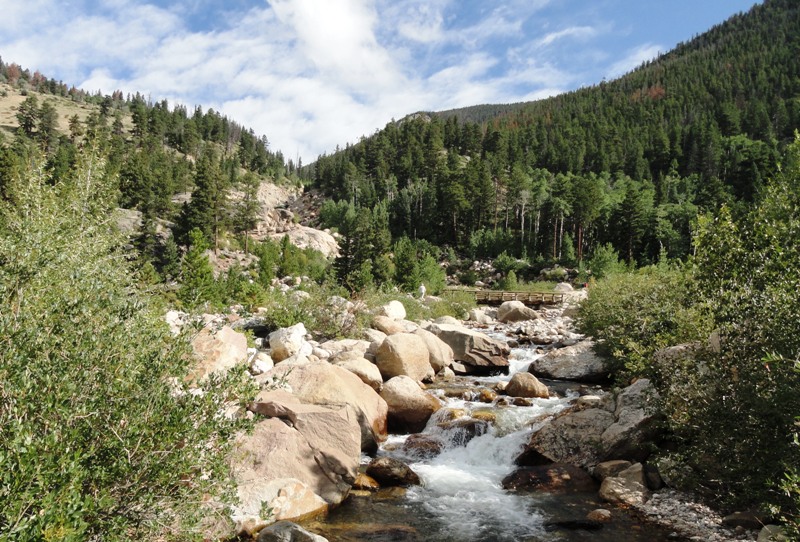 We took a turn up the Old Fall River Road.  This road is a fairly well maintained and well traveled one-way dirt road.  Nothing difficult or technical about this road.  A few nice switchbacks, and some good cliffs.  My wife is very afraid of heights, so I felt this road would be a good introduction into the rest of the trip.  I figure if she can handle this road, she should be able to adjust to the rest of the trip.  The road didn't really have any negative effects on her, and she still says this was one of the highlights of our trip in her mind.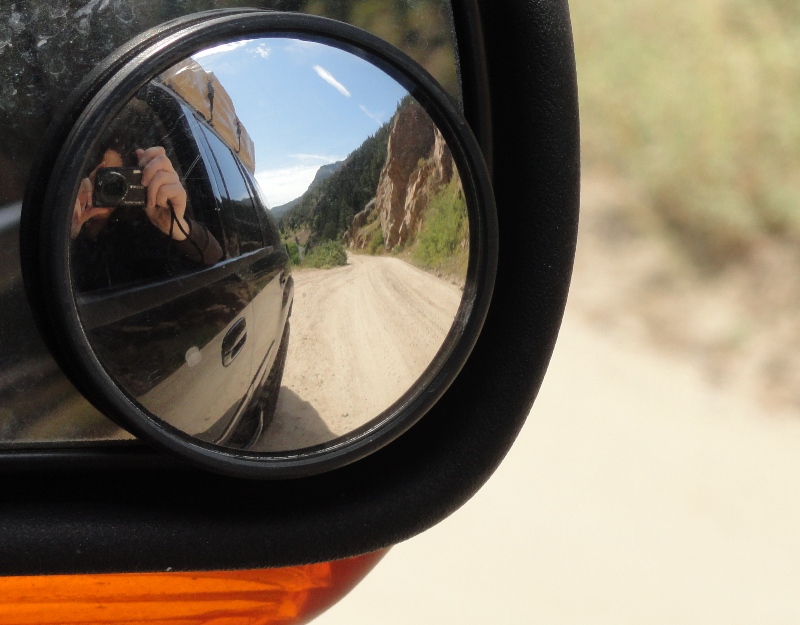 The views were stunning as we climbed from what appeared to be a glacial valley up into the alpines.  I'm going to let some of the pictures speak for themselves now.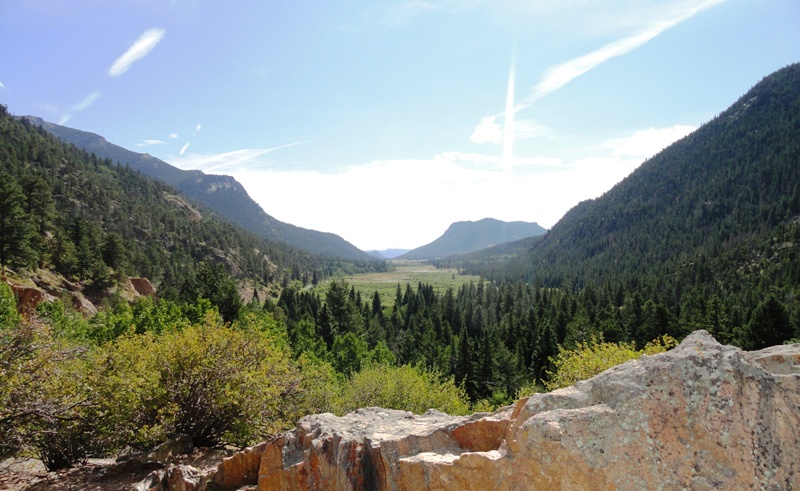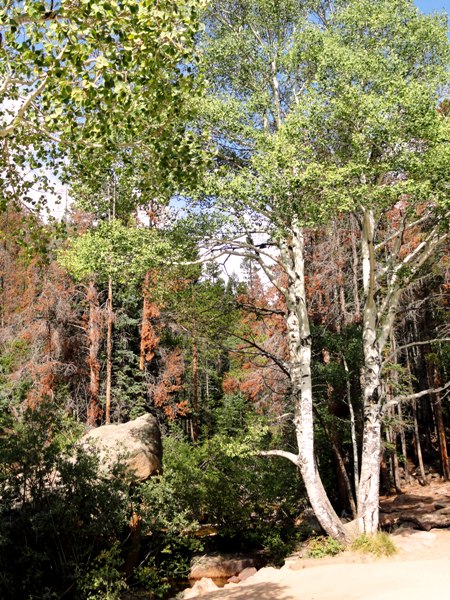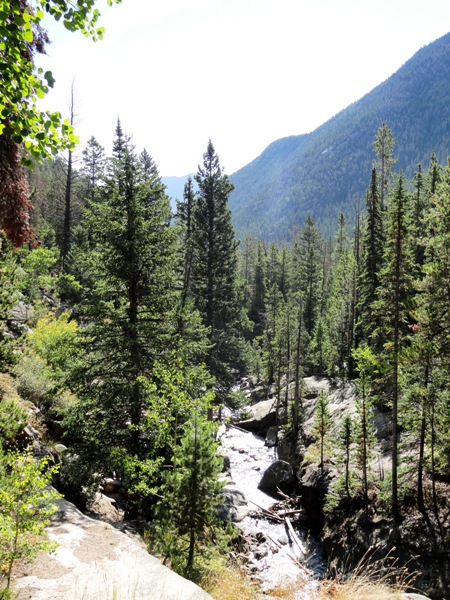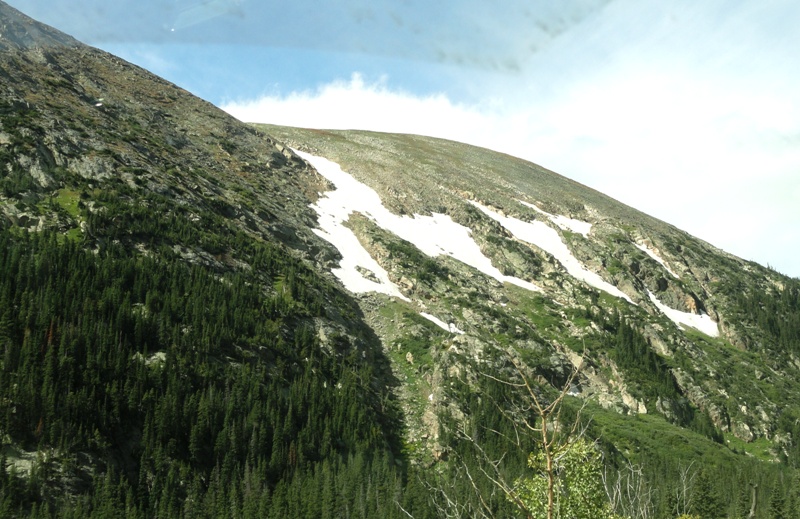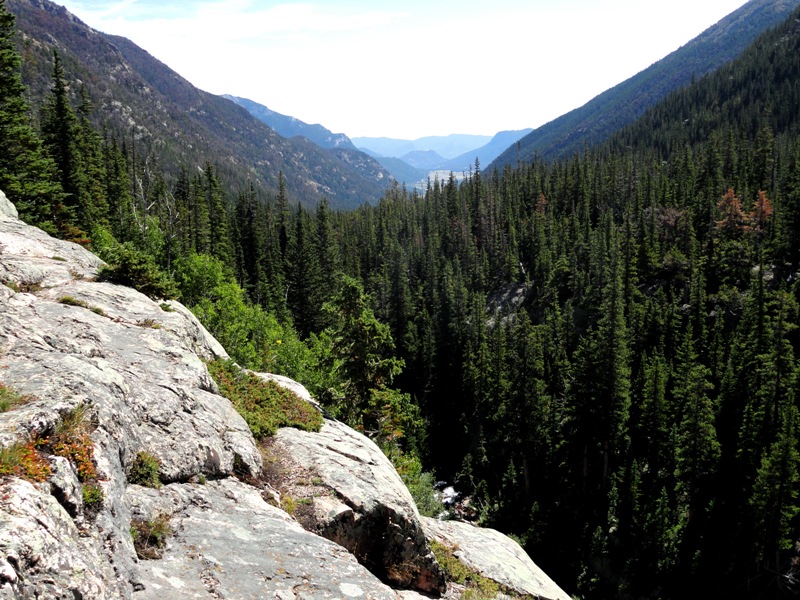 Some decent heights involved, but nothing too bad.
Here we are with "Coop".  That's right, during this trip the wife named the trailblazer.  In the past I've been a bit wary of naming a vehicle… but since we were really depending on him for this trip, it just felt right.  It really brings the vehicle alive, and I think even Megan grew some new affinity for ol' Coop.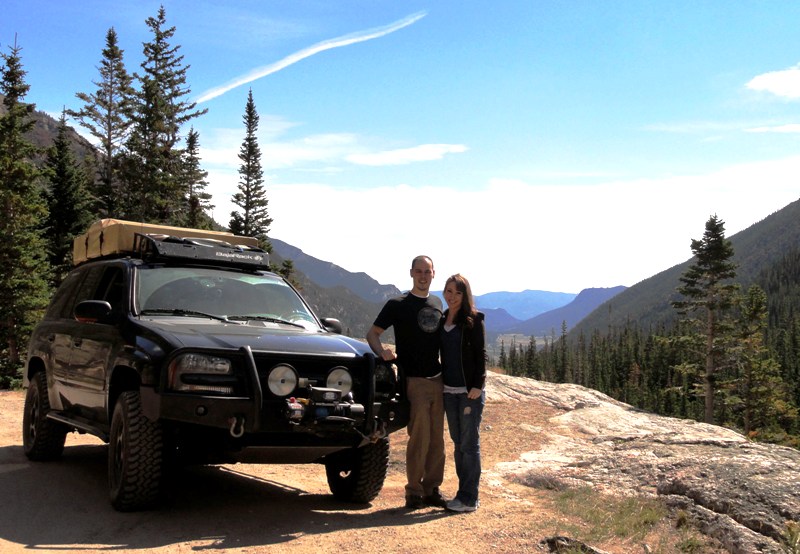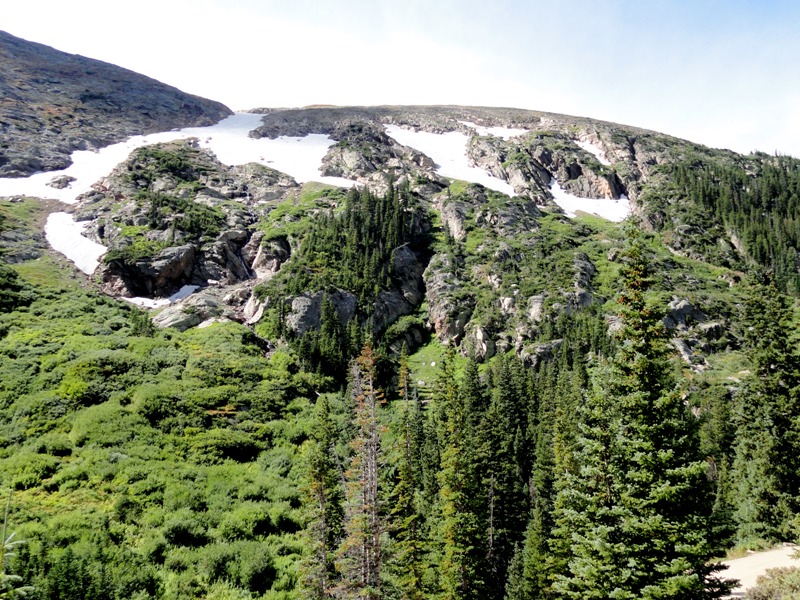 See if you can spot the Elk.  He was about 100 feet away, 12 points on his rack.  Beautiful animal.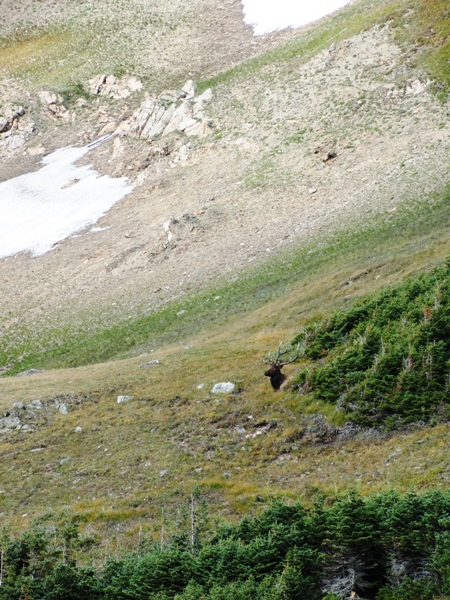 Panorama of the area… the alpine bowl was a pretty neat surrounding, especially when you're from the East.

Megan and Coop.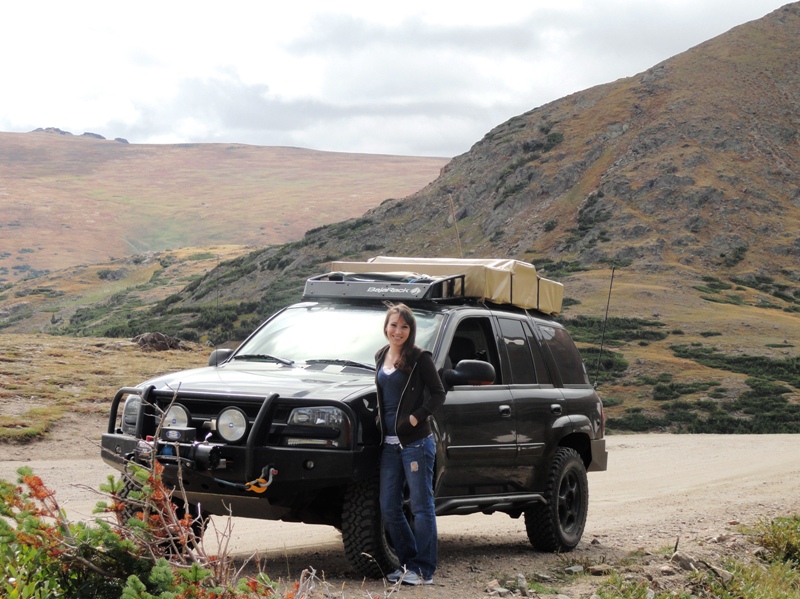 Once we got to the top, we were at approximately 11,500 feet.  No altitude sickness, just a big sky and incredible views.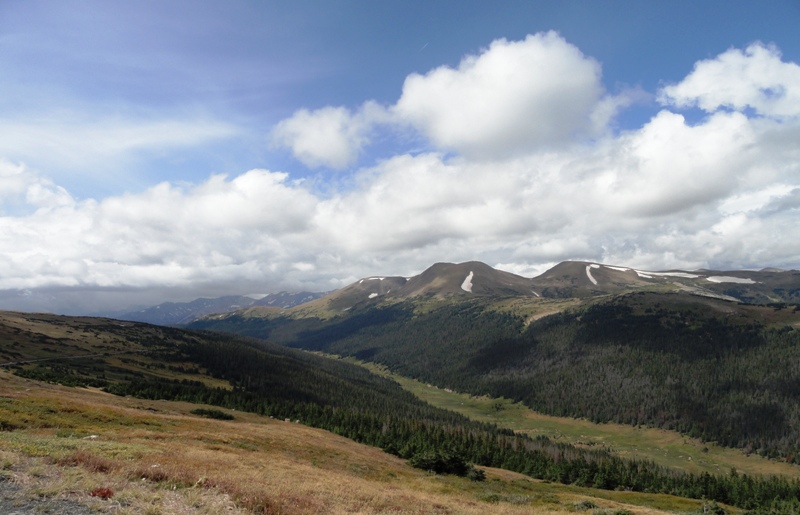 Poudre Lake.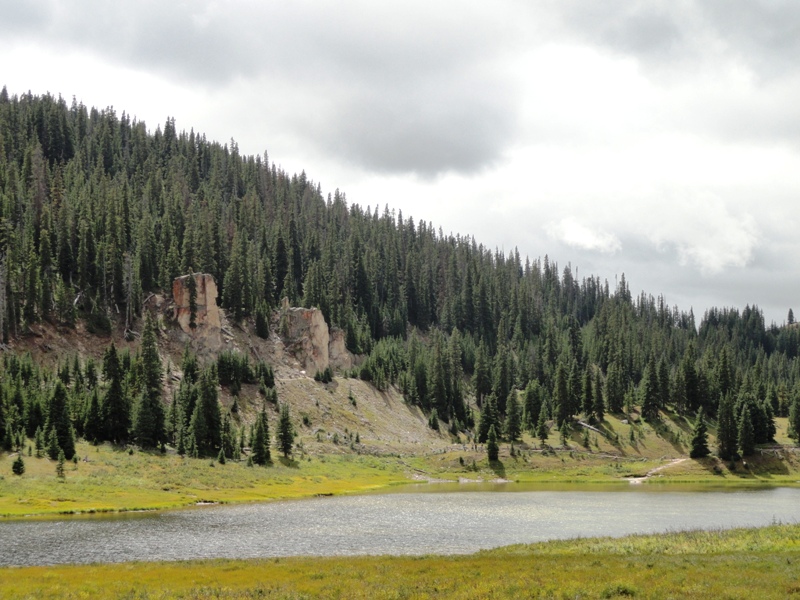 The official sign for the continental divide.  It's all downhill from here!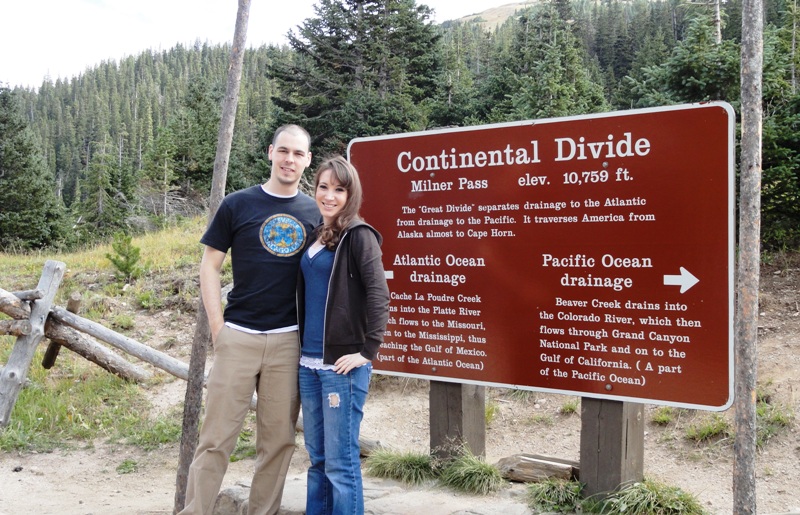 We took a short side trail to the "Head of the Colorado River".  Little did we realize we would be loosely following this river for the next few days.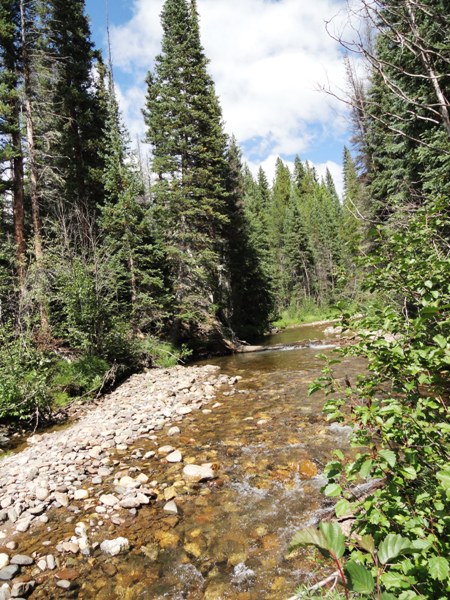 A couple that was also exploring the nearby area then came over and said "we think we saw something over here".  What was it?!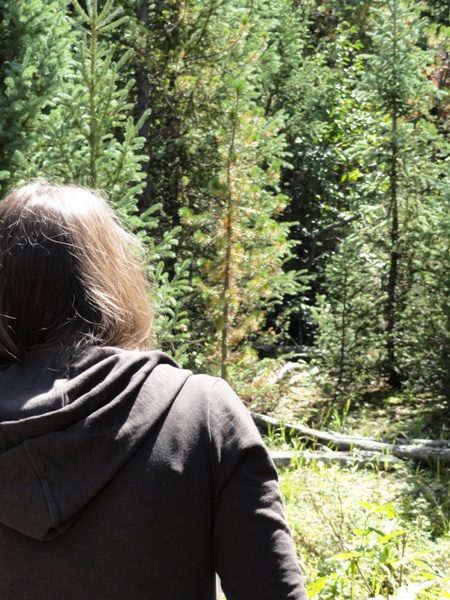 We finally hunted down the creature in the thick underbrush.  Just a female Elk eating some lunch.  Kinda neat seeing her in her own domain.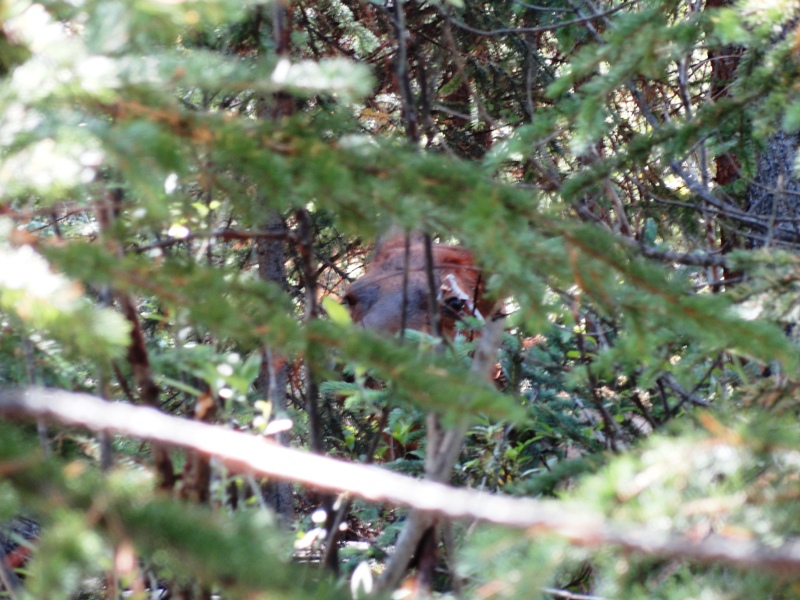 More incredible views as we slowly meandered back to I-70.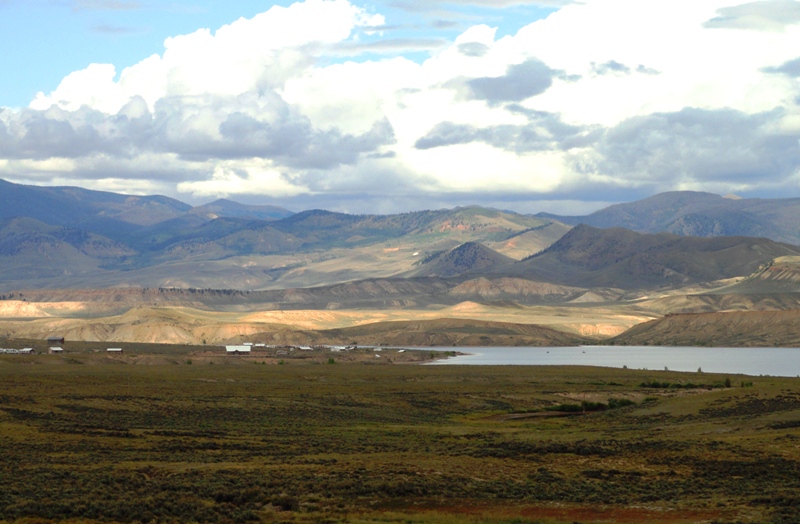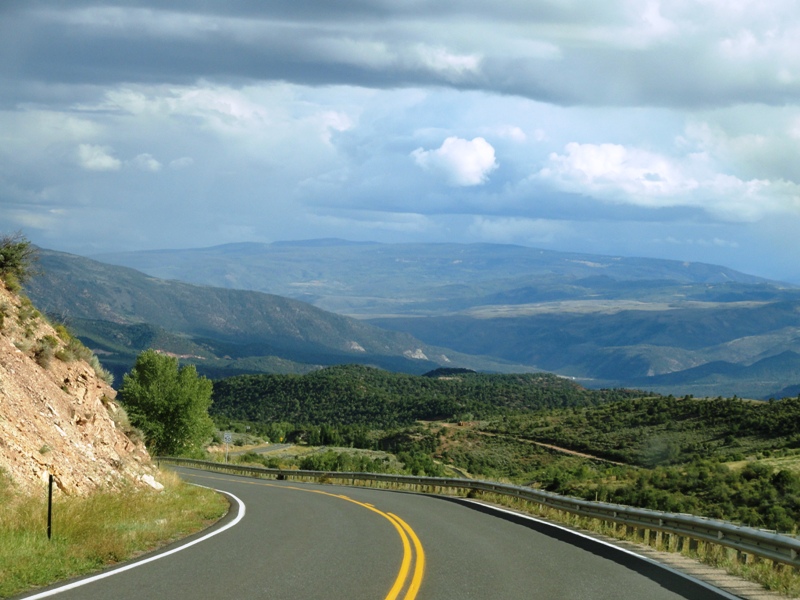 Interstate… I had a great day, so I spent some quality time hanging out the window snapping shots of stuff.  Some were rather ridiculous, so I'll omit them here.  Here are some of the more interesting ones.  I-70 dops through some very interesting terrain, following the Colorado river down to the high plains of western CO.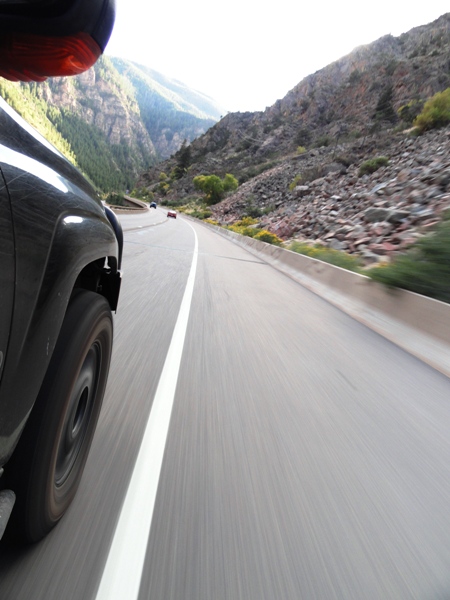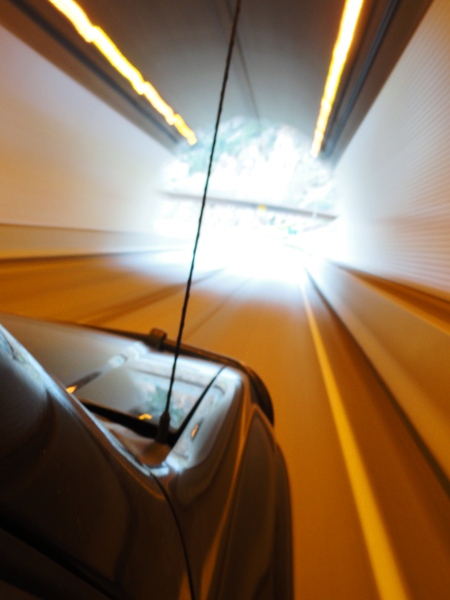 We made some good time and distance that day.  Tomorrow we finally get to take a more relaxed pace, enter Utah, and camp.
Here's a video that follows the day: