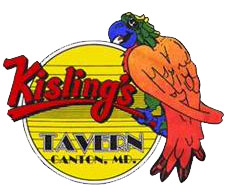 My sister and her fiancee were visiting us this past weekend and we decided we needed to bring them to something that was characteristically "Baltimore".  One of the first places to come to mind was our favorite wing place… Kislings.
Kislings is located in Canton, a stone's throw from Fell's Point and the harbor.
2100 Fleet Street
Canton, Maryland 21231
We've been to Kislings before, and we will keep coming back… the wings are incredible!  We generally get 30 to split among the two of us… sure it's more than we need, but MAN it's good!
Their website even boasts their incredible wings: http://www.baltimoresbestwings.com/